#FORTHEFUTURE
We're on a journey to a more sustainable future. We know the problems. We're putting into action the solutions. We aim to educate and inspire change to reduce the impact of fashion.
boohoo
Journey of our clothes & the impacts
Fibre Production
If you look at the care label you can see the materials your clothes are made from.
We use lots of different fibres, but the ones you will see most of are polyester, cotton and viscose.
Every fibre has a different environmental impact.
Environmental impacts
For example, standard polyester comes from fossil fuels. Conventional cotton requires a lot of water and fertiliser during its growth phase. Viscose is made of wood pulp that comes from trees and lots of chemicals are used in its production.
Clothing Production
Fibres are spun and then either knit or woven to make the material we use.
They can be dyed either before or afterwards.
Then our suppliers cut, sew and finish the garments.
Energy is used in the production of materials and in the manufacture of clothes.
Environmental Impact
The dyeing process can be chemically intensive and uses a lot of water. Wastewater needs to be treated to make sure it does not pollute waterways when it is released back into the environment.
Textile waste is produced when garments are cut.
Transportation & Selling
Our supplier send the clothes to our warehouses in Burnley and Manchester.
We take great photos of them in our studio and put them on our website where our customers buy them.
Environmental Impact
Clothes can be transported by road, rail, sea and air.
Carbon emissions are produced through all these modes of transport, but air freight is obviously the most energy intensive.
Wearing & Washing
Customers receive their clothes and either return them to us, or keep them.
Wear them and wash them, wear them and wash them etc.
Environmental Impact
There's a carbon impact in returning products and in washing garments.
Water and chemicals found in laundry detergent are used during washing. Microfibres are also released during the washing process.
After Use
When customers don't want them anymore they look for different ways to pass them on.
Environmental Impact
Clothes can be donated, swapped, downcycled or re-sold, but many garments end up in landfill or being incinerated to make energy.
WHAT WE'RE DOING TO REDUCE OUR IMPACT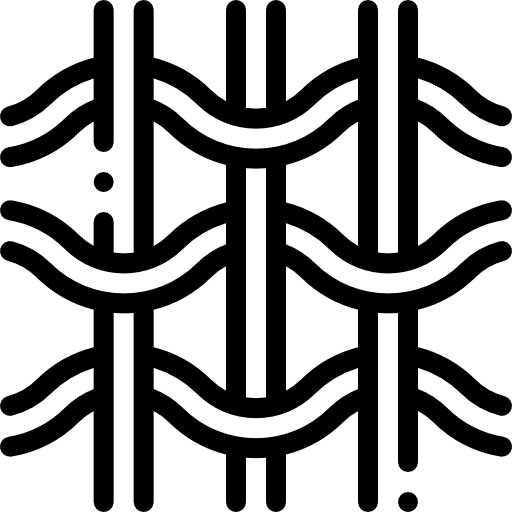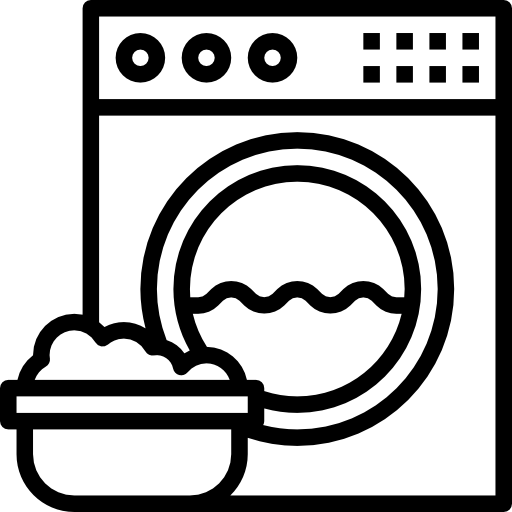 CLICK THE ICONS TO FIND OUT MORE
CLOTHING PRODUCTION

In 2021 we mapped and published our global supply chain.
We're part of the Sustainable Apparel Coalition (SAC) and are working with our top suppliers to complete an assessment of their environmental practices.
We're going to work with them to improve energy efficiency and investigate using renewable energy.
We're improving our packaging and labelling to include more recycled content and reduce the amount of materials used.
We're working with our design teams and our suppliers on more sustainable design techniques.
We've only dipped our toes in the area of water and dyeing processes. We will be working together with our suppliers on this in the coming year.
Targets:
2023…all garment packaging will be reusable, recyclable or compostable and any plastic used will contain over 50% recycled content.
Textile waste
2023…launch resale and recycling offers across our brands.
2025…no textile waste to landfill in UK supply chain.
FIBRE PRODUCTION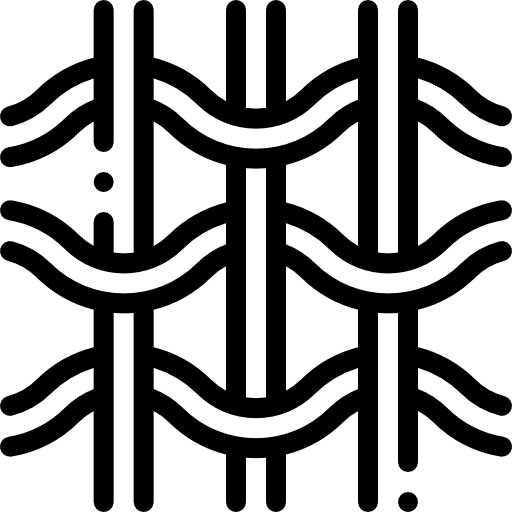 We've set bold ambitions to switch the materials we use to more sustainably sourced options.
These include recycled polyester, Better Cotton Initiative (BCI) Cotton, and responsibly sourced viscose.
Read more about our material goals here.
We also want to innovate in lower impact materials and work with surplus textiles.
Targets:
2030…all the materials we use will be more sustainably sourced.
2025…all our polyester and cotton products will contain recycled or more sustainably sourced materials.
TRANSPORTATION & SELLING
We've set science based targets to reduce our carbon emissions by over 50% by 2030 relative to our growth.
Transport is a big part of that commitment.
We have a dedicated team looking at how we get our clothes from our suppliers to you in the most efficient way possible.
We're trying to communicate sustainability attributes of our products clearly and transparently. We want to avoid greenwashing.
Targets:
2030…achieve carbon reductions across our value chain aligned with science based targets equivalent to 52% reduction in emissions relative to our growth.
Ongoing...Make it easier for customers to make more sustainable choices with us.
WEARING & WASHING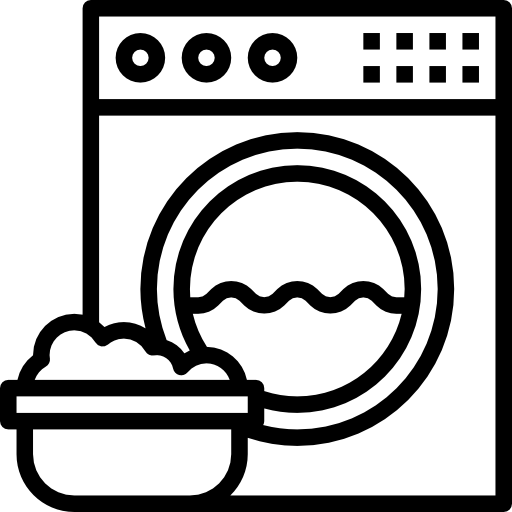 We want to work with you to reduce the impact of our products in use.
We'll give you hints and tips on how to take care of your clothes and how to wash them more efficiently.
You can also use products in your washing that capture and prevent the release of microfibres into waterways.
AFTER USE

We'll give you ideas for what to do with your clothes when you are finished, whether that's re-selling, donating, swapping or upcycling.
We're reviewing all the options out there to see where we as a business can have the greatest impact.
Targets:
2023…launch resale and recycling offers across our brands.
CIRCULAR FASHION

The long term-solution is to move towards circular fashion. Circular fashion is all about:
• Keeping materials and products in use.
• Using textile waste as a resource.
• It's about making products that last longer.
• It's about reselling products.
• It's about products that can be recycled at the end of their life into new garments.
We believe fashion is for all, at accessible prices. However there is no denying the impact fashion has on the planet. We're taking serious steps to becoming more sustainable.
Our sustainability range explained
How do we make our clothes?
As a business we are growing rapidly. We rely on strong relationships with our suppliers to provide our customers with on trend products at a great price. We've been building our team who work with our suppliers in the UK and further afield to make sure that we all have a clear map of all the factories producing our clothes and that our standards are followed to protect the workers in those factories and the quality of the clothes they produce.
On the 15th September, we ran our first meet the makers event, opening the doors to three of our suppliers in leicester. We welcomed members of the public, local government officials, journalists and members of our boohoo family to see behind the scenes and witness the great work we are doing.
We use a test and repeat approach. Production runs are small and we only order more of the products our customers like. This means that we don't over order or hold excess stock which helps to reduces our waste.
Take a look at what happened during the tours.
What is Polyester?
What is it?
Polyester is made from a synthetic plastic fibre made from PET (the most common plastic in the world!). It's the most widely used fibre in the clothing industry because it is really versatile, doesn't wrinkle much and dries quickly - it is also very good value. It's produced by melting the plastic and pushing it through tiny holes. The polyester threads are spun and woven into a material.
What are the problems with polyester?
Polyester is derived from crude oil and relies on a lot of energy to produce it. While it requires less water to make than most natural fibres, it does require water for cooling. The other concern with polyester is the end of life, because it is derived from plastic it takes many many years to break down. There are also concerns with microfibre release.
What we are doing?
We've started replacing conventional polyester with certified recycled polyester. This is usually produced from recycled plastic bottles. This certainly isn't perfect, but it has a lower environmental impact. Some recycled polyester manufacturers are making their fibres from ocean plastics. This is something we want to work with our suppliers on. We are members of the microfibre consortium and are collaborating with other brands and retailers with the aim to provide solutions to microfibre release.
What is Cotton?
What is it?
Cotton is a natural fibre derived from cotton plants. The fluffy fibre is picked and spun into thread. Once woven into material, it is light, breathable, easy to work, and easy to wear. This is why it's so popular.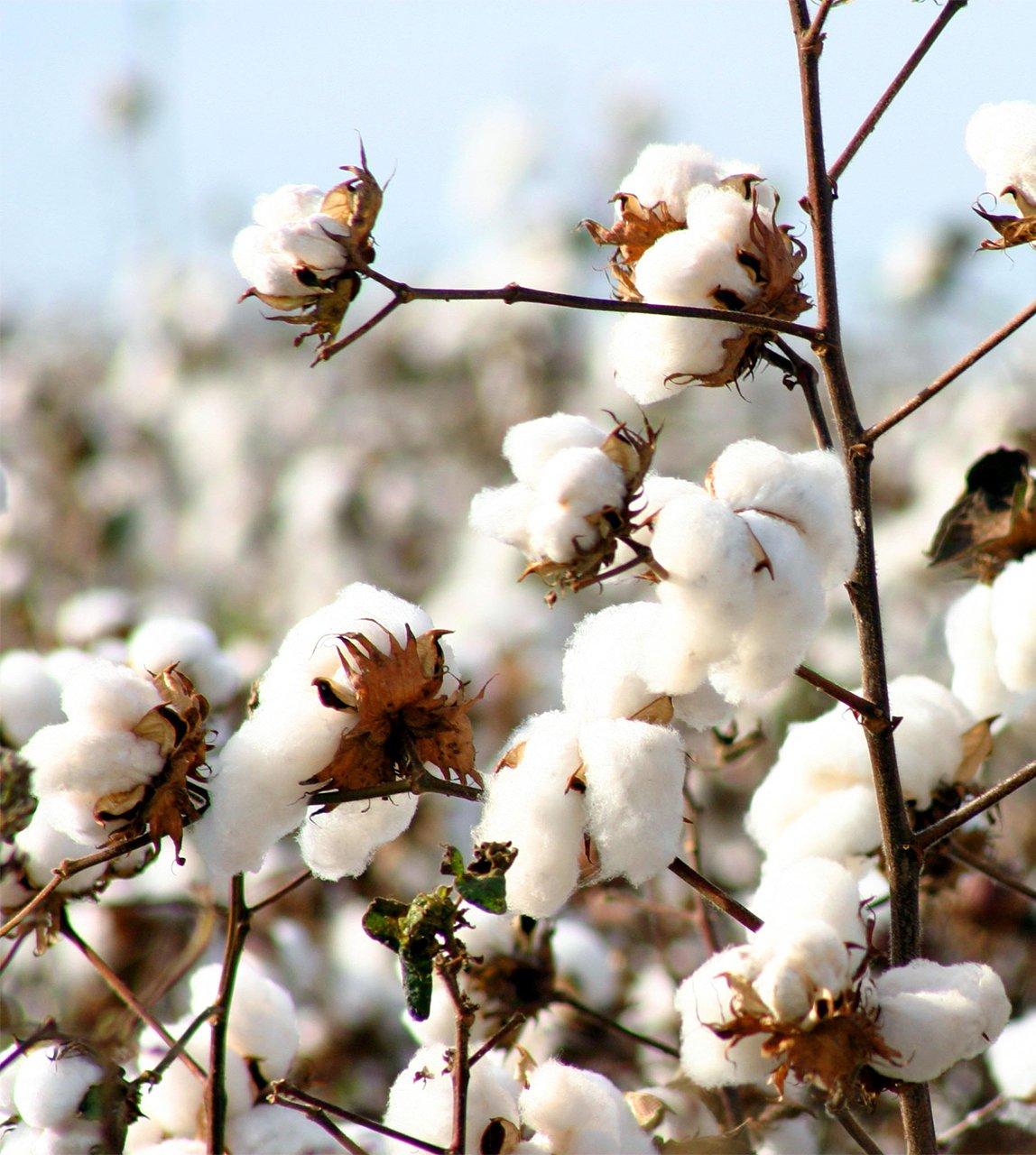 What are the problems with cotton production?
Traditional cotton production takes up a lot of land, uses a lot of water and is often grown in countries that are facing severe water stress. Farmers often use chemically intensive insecticides and artificial fertilisers that pollute the land and nearby waterbodies.
What are we doing?
Alternatives to traditional cotton are organic cotton, better cotton initiative cotton, recycled cotton and REEL (Responsible Environment Enhanced Livelihoods) cotton. Our buying teams are working with suppliers to use these alternatives.
We're proud to announce our partnership with CottonConnect to produce more sustainable cotton and good business practices. The CottonConnect partnership will allow us to produce REEL cotton:
• Responsible
• Environment
• Enhanced
• Livelihoods
We will be working alongside farmers to educate them about the benefits of more sustainable production methods.
We also include products sourced through Better Cotton™ under this branding. Better Cotton is sourced through a system of Mass Balance and is not physically traceable to products, however, farmers directly benefit from the Better Cotton Program thanks to our sourcing of Better Cotton. To qualify for the READY FOR THE FUTURE strapline and icons, products sourced as Better Cotton must contain at least 50% cotton.
What's the deal with denim?
A staple in everybody's wardrobe, you will struggle to find someone without at least one pair of jeans. Unfortunately, this fashion essential has a damaging impact on the planet.
What are we doing?
Just one pair of jeans can require up to 10,850 litres of water to produce, including growing the cotton and the intensive dyeing and treatment processes.
By 2025 all of our cotton products will be sourced using one of our more sustainable cotton options like Better Cotton Initiative (BCI) or through our partnership with CottonConnect.
Why do we use plastic packaging?
Packaging is really important to get our products to our customers in the best condition and ultimately keep products in use for longer. However, we're aware packaging is a big concern for customers due to the plastic consumption.
What are we doing?
Like many areas of sustainability, there isn't a simple answer. Most of our brands use plastic packaging, because it is light, flexible and requires less energy to transport. Our dispatch bags use a minimum of 80% recycled content and we will be updating our swing tags by reducing the size and removing non-recyclable finishes, saving 13,824 trees per year.
Our target is that by 2023 all our packaging will be reusable, recyclable or compostable and will contain over 50% recycled content. In addition to that, our new packaging team are looking at ways to optimise our packaging to use less material – which is of course the most sustainable option from a packaging and labelling perspective.
Why is the carbon impact of fashion so high?
Educate
Human induced climate change is the increase in average world temperatures caused by humans using oil, gas and coal for their homes, factories and transport. Burning of these fuels releases greenhouse gases. The most common one is carbon dioxide. We're already seeing the impact of climate change with droughts, floods, tropical storms and wildfires happening more and more frequently.
Evaluate
Carbon dioxide is emitted at every step of the clothing journey including fabric production, garment manufacture, transport, washing garments and at the end of their life. The more clothes that are produced the more emissions are released.
Execute
We have set ourselves science based targets which mean that we are committed to reduce the emissions relative to our growth in line with what the scientists say we need to do to stop catastrophic and long-term effects.
In our own operations we have taken great strides like moving to renewable energy contracts in all our offices and distribution centres and even installing solar panels to produce our own electricity. But we are not stopping there...
Our biggest emissions across what is known as our 'value chain' come from the production of our clothes, the transport of our clothes and the energy used in marketing. These are known as hotspots and where we are focusing our efforts.
Switching the materials we use for our clothes is an important step we are taking. We're also working with our top suppliers to understand their energy use and see how this can be reduced and switched to renewable.
What you can do to help
Check out our sustainable highlight on Instagram for hacks and more inspiring content.
Sustainability Initiatives
'Energy-saving mode' Switch
We've introduced a new switch onsite, with just one click you can reduce the energy used by the site or app.
Whether you're on site or app, just flip the switch! On site, we'll dim the screen throughout and remove images where possible for a lighter, faster experience. On app, you will enable dark mode at all times, use images with smaller file sizes and disable certain app features!
Hire Street
Hirestreet is the UK's leading rental service. Worry-free rental fashion. As part of boohoo's partnership with Hire Street, Boohoo by Kourtney Kardashian selected products are available to rent on this site in a range of sizes (pieces on Hirestreet get rented 20 times on average!) This is a great option for customers that love the pieces but want to reduce their impact on the environment by renting them rather than purchasing. This means they can be worn again and again by a range of people and the impact of clothing is reduced.
Tree Nation
Together, with our reforestation partner, Tree-Nation, we're giving you the opportunity to give back by planting a tree. Tree-Nation works globally to plant new trees. We're proud to join forces and help make a positive impact. While this doesn't solve the problem that fashion has on the planet, it's a step in the right direction.
How it works:
Upload a photo to Instagram using the hashtag, #boohoobykourtneykardashian on Instagram, Facebook or Twitter and we will plant a tree.
The Boohoo Care Kit
In collaboration with Global Fashion Exchange and its founder, Patrick Duffy.
Did you know that every piece of clothing we have in our wardrobe has an environmental impact? Whether it be in the production and dyeing of the fabric, transport, washing or at the end of its useful life.
So buy the pieces you love and wear them again and again, look after them carefully and when you don't love them anymore think about re-selling them, sharing them or swapping them.
This kit is designed to help you look after your clothes so they keep looking fabulous for longer!
Coming Soon
There is so much work to be done with the fashion world and sustainability. We're going to be open, upfront, and frank on the progress we are making with transparency throughout the journey.
We know there are problems and we are actively looking for solutions, but we want to ensure we approach these with all the knowledge, resources and information needed to enact change in the right way.
We'll keep you in the know along the way - stay tuned for more about what we are doing.
Join us on the journey, it's a work in progress.